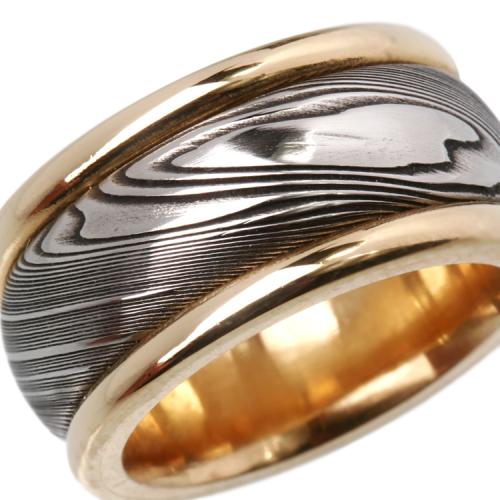 Twist
Item No. TWISTPATTERN
The Twist pattern shows the distinctive 'twist', where the grain of the ring goes in one direction at an angle to the finger. It is tightly forged, yielding a darker overall ring and subtle patterning than the other patterns.
This pattern can be made seamless.
Click here to go back...